Isn't it lovely in summer? When the sun kisses the ground and most people feel relaxed and happy? Or when a wonderful summer rain cools the air down and makes you feel alive?
When I was a little kid, I loved to run around in summer rain. It was so nice and warm and the air smelled so fresh. I admit, sometimes, I take off my shoes and run out in the rain, dance around and just feel free again, enjoying the magic of this very moment.
Did you ever dance in the rain?
Summer and my stories
Summer always inspired me. When I was a kid, I had a forest nearby, and I always imagined that the "treehouse" we built was a place in another world. I imagined adventures and stories and could spend the whole day just wandering around and solve my own mysteries.
The forrest smells so wonderful in summer, with all the leaves and the rosin.
Now that I live in a small town, I really miss the forest, but I do have another magical place that I go to: a wonderful park near a Castle called Lauenburg. There are some (rather small) forrest and some lakes. Smaller ones and bigger ones. I have always been drawn to water. It really makes my phantasy flow. And it inspired me to another wonderful story.
Now, since it is only developing, I do not want to talk too much about it, but… it will be about one of my favorite heroes and Celtic magic.
The sea
There is magic in water, and especially in the ocean. When the waves touch the beach, when the sun makes it sparkle like a million small diamonds. When the air smells fresh and salty, reminding us of summer and a very distant memory, long forgotten.
Maybe this feeling I have at the sea is the reason for me writing the second book of my "worldportals" series at the beach and the sea. It just reminds me of something deep inside me, my own magic.
My dreams
My stories are often not only influenced by the magic of summer or the sea, but quite often by my very own dreams. Not that I dream complete stories (though I sometimes really have a vivid dreaming), but a small part of one dream gives me enough inspiration to create a story around it.
For example for the story I will present to you next week. It is a Novella I wrote some time ago called "world divers" (yeah, I got something with worlds ;)) It is an exclusive story right here on the blog!
But back to my dream: I saw a small piece of information I really included in the same way in this story: a bush with red berries.
Sounds strange? Well, you will see what this bush is all about.
The worldportals have been influenced by a dream I had of a ghost that captured the souls of my friends (whom I happened to live with in a huge penthouse). There was a young man that helped me search for this ghost and get the souls back. You see, this dream is completely different than the worldportals (you get a short description here). But this really helped me create the whole story around Eleonora and the worldportals.
What inspires you? Do you have a special place you go to when you want to write?
Let me know about it!
Next week you will find the "world divers" here. I am looking forward to introduce this fantastic story to you.
See you real soon!
Take care!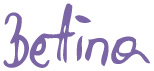 PS: If you join my mailing list, there will be a free guided meditation to find your ocean magic. Join me and let me enchant you!