The way to a man's heart is through his stomach.
Ever heard that saying before? I guess I did a few times every week when I was a kid. My dad really liked sweets, and though my mum was not a great cook, she was pretty good in making cakes and other sweets.
Magic of cooking
My cooking career started early. I always enjoyed inviting friends for dinner parties. It was fun mixing up ingredients to create something completely new. Just like making a magic potion 🙂
Yes, baking and cooking soon became a passion. It got something calming, reassuring. Something magic. And the best about it: you can enjoy the results afterwards 🙂
While cooking is not always magical (when you return home after a busy day, using more than one pot or pan is a pain), there is still something enjoyable about it, when you see the smiling faces of your beloved ones.
When food is love…
In my novel, the worldportals, which I currently review for the last time, food is only mentioned a few times. It is important to eat, yes, and it sometimes got something funny about it, because the story talks about 5 folks with different tastes and likings.
Take the elves, for example. They do not eat meat at all, they do enjoy fruits and nuts and some roasted vegetables most. The humans and magicians eat anything and the other two folks… well… I will talk about them some time later 🙂
There is a scene which I really enjoyed writing. Eleonora, the main character, is half elf, half magician. In this scene, she had a terrible time and found out a shocking truth, when a man she likes (and no, I will not tell you his name yet) tries to comfort her and makes a picknick with her. He buys a dessert from his hometown, which is very special to him.
There are a lot of differences even within the folks, depending on their origin, and this dessert is a speciality from the place he is from. Luckily, the academy's restaurant offers it.
Eleonora actually does not like this kind of food, but because he bought it just for her, and because she really likes him, she eats it and listens to the reason this dessert is special to him.
After some more time, she feels better thanks to him, and she wants to make this dessert for him. When she invites him for a lunch with her, she tells him about the dessert. But instead of giving it to him, shy Eleonora overcomes her fear and feeds him.
Eleonora, als Halbelfe, mag diese Dinge nicht wirklich, isst sie aber ihm zu Liebe, weil er sie extra für sie besorgt hat und lauscht der Geschichte, die dahinter steckt, warum er diese Creme so mag.
Nach einigen Tagen und vielen Vorkommnissen, beschließt Eleonora, die Creme für ihn zu machen, um ihm zu danken. Bei einem Picknick überreicht sie ihm die Creme. Und obwohl Eleonora schüchtern ist und sich selbst fragt, wie es dazu kommt, dass sie so handelt, füttert sie ihn damit.
Kitschy? A lot, but really sweet 😉
A magic recipe
Well, I do not understand Eleonora's taste of desserts though. I mean, this mousse is heavenly! I would like to be buried in it 🙂
Anyway, if the way to a man's heart leads through his stomach, I do get how Eleonora won him over. 🙂
Would you like to try the dessert?Alright, get ready for some magic 🙂
The dessert from Oretown (that is the name of the city) is actually a white chocolate mousse with vanilla.
White chocolate mousse
Ingredients
255 gr white chocolate (chopped)(9oz)
360ml cream (1 1/2 cups)
pinch of salt
2 tsp gelatin
2 tsp water (to soak the gelatin)
1 vanilla bean
Get started:
Chop the chocolate, put salt and half of the cream in a microwave safe dish and heat it, until the chocolate is almost melted and combines well with the cream. Let cool a little.
Meanwhile, soak the gelatin. Put water away and heat (about 10 seconds) in the microwave. Mix it with chocolate. Cut vanilla bean and scrap vanilla with the back of the knife. Put it into chocolate.
Beat the other half of the cream and carefully fold it under chocolate. Divide mousse on small pans and let cool about 4 hours or overnight. (If you use Magic like Eleonora, it is way faster ;))
Now, Eleonora eats it without topping, but I would advice to use pureed berries or fresh berries with a little sugar. This gives the dessert a little extra taste.
If you prepare it with your heart, the dessert becomes even more magical. Why don't you give it a try?
Who do you prepare the dessert for? Let me know and enjoy it together.
See you next week!
Love,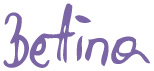 PS: Did you know you could get more magical recipes and a complete short story from the world portals in my Newsletter? No? Hurry up and sign in and start this magical journey with me. Let me enchant you!