Journaling is currently a very well known phenomena. It is actually like writing a diary, and there are several ways how this could help you in your current life:
Dear Diary…
A diary helps you sort your impressions of the day and clear your mind. There are also "dream diaries", which you use right after you wake up to note your dreams (which helps you find out, what your subconsciousness wants to tell you), and there are diaries where your write down things you are grateful for an what magic you found in this day (this is what I do!)
And currently, manifestation is a very well known term. Authors like Abraham Hicks have already discussed about this a lot, and there are a lot of blogging tipps on this already. So, just as an overview: it means you set your mind for the day, meaning you write in your diary what you would like your day to be like and what you would like to see or do. (really helps, you should try it ;))
But what I want you to consider now when it comes to journaling, is your story!
My Story
You probably have seen it already in some blog posts or my about me page. I turned to writing in a time of my life where I was off track. I was stressed, because there have been like a million things to do. My life's motto is "I want it all and I want it now", and that meant I had to cut on some things that actually are important to me (like, time with my kids, my health, etc.)
It has been more like: do here something, bake for a party there, try to get all three appointments done, smile, shine, don't show them how you really feel. The result? I was as unhappy as could be and nothing ever felt right.
It has been around Christmas of 2016, when I realized that the time before Christmas (we call it "Advent" in Austria, with a calendar, etc.), was not how I wanted it to be. I did not have enough time to calm down, enjoy the baking with the kids, craft gifts with them or sing while playing the piano. I was trying to fit in more yoga classes, write more blog posts and somehow still manage having a kind of clean house, get the kids some meals and go to office to earn our living.
I was so longing for those 4 magical, wonderful weeks, and yet… I did not take the time for it. Although I knew this was what I actually wanted…
And then, after Christmas, there were the twelve nights of Christmas (which we call "Rauhnacht" or the time between the time). I realized, I had to take some minutes every day for me and I was ready for it. Because it all started like this: write down 13 wishes on paper. Every night, you burn one and the universe will grant 12 of them. The last one, you have to fulfill yourself.
My first thought was: I want the magic back in my life!
You know, the universe always gives you the answers, but you might not recognize them. But this answer was more than clear: I had a dream, which should change almost everything for me.
When I woke up the next day, I could not stop thinking of my dream. I started creating a story around it, with the words flowing out of me, as if I was reading it in a book. I wrote word for word, page for page, until it was done.
I used every free moment to write, hardly slept and yet, I felt calm and full of energy and happier than a long time before. I stopped doing hundreds of other things, I spent time with my kids and I wrote.
And in the end, I wrote "the worldportals", which you probably have heard me talk about before 😉
Your story
The worldportals was my story, my magic that I longed for. And it showed me something very important: you don't have to do 20 things at once, focus on one thing at a time!
Now, you do not have to write a novel to get that feeling as I did. A diary would be enough. Write down your thoughts, your dreams, your wishes. Take time for it, every day – ten minutes would be enough – and stick with it, keep it all to yourself and your story! Write about what touches you, what you feel, what you learned. Or write a story about your day, like a fairy tale, where you are the queen or the dragon that eats all problems!
Write this story, just for you (or give it to someone whom you trust!). Sometimes, our subconscious just waits for us to be still and listen and write what it tells you. It does not mean it is high class literature! It may be weird, just as thoughts sometimes are. Just let it out, don't filter it, don't judge it. But stick with your story. Just you and the words.
I hope you enjoy this time and this little experiment. Let me know, how you felt about it.
Love,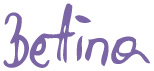 PS: Want to awaken your magic? I got something for you. 🙂 Next time, let's talk about the wheel of the year 🙂