Welcome, traveler!
Gin suilon mellon*,
Welcome to my new blog and to the fantastic imaginary world I created. This website and blog will focus on my stories and worlds, but I will also try to give you an idea what a writer should consider when he writes and further give you some tips and tricks when you feel stuck or overwhelmed. Plus: I will show you some of the recent books I read and give you feedback on them. And you will also find one of my early stories exclusively on the blog. Ready? Then let's get started.
My world
Back then…
Let me tell you about my imaginary world. This tells a little about me as well, but if you want some more information, you will find it here.
For starters: My world is pure magic. It has always been, although it has been hard during the last years to see this magic in my life. I work in a very tough business where you have to focus on figures, not on fantasy and Magic. Don't get me wrong, I really like my job, it is just overwhelming from time to time.
When I became a Mom of two lovely kids, life changed a lot, but with tons of durty laundry, used dishes in the sink, dusty floors, crying babies and non-stop breast feeding, life doesn't seem to be packed with magic (though it was, but I just couldn't see it, probably because I was just tired and exhausted).
But you know, life has its own rules. I didn't have a lot of time to read or write, but I still felt this urge to find magic. Nothing in life happens without a reason, and one day, I discovered a flyer for kids yoga teacher training. So, I decided to take a training for both, adults and kids yoga. Both challenged me, helped me discover a lot of things I almost forgot. But it was kids yoga that showed me how much I love telling stories. It was Yoga, that brought me back to my Magic (if you want to learn more about yoga, have a look here. It is in German only though)
And today…
So, here I am today. My life got its own magic back. It's been a very long time since I felt so alive like today. I started reading again and I imagine and write so many wonderful stories again. I really feel the magic of the moment and I enjoy it, fully and without any regrets.
Who would have known five years back from today this would be possible. Or even a year back?
It all started around Christmas 2016. I have been exhausted from my job, the Christmas preparations, my yoga classes and the marketing and newsletter for it (I do a calendar every year. We have something called "Adventskalender" in Austria, and it starts December 1st and ends on Christmas eve; it was a story for my followers, but it was so much work that I couldn't enjoy it at all). Of course, the kids have been extremely demanding, wanted more attention than I could give. I tried to make anything for anybody, but I kind of lost myself because of all the efforts I made.
And than, I read about the "Raunächte" (these are the twelve nights after Christmas. They stand for making plans for the new year and letting go of what happened in the old year. There will be a blog post on this later on this year, so stay tuned!). I still remembered old tales about animals being able to speak in that night and that there are some traditions. But it has never been part of my family, so I started reading about it and I knew, this is exactly what I need.
When I found an online retreat with meditations, thoughts etc., I made it. I will never regret it, it helped me overcome a lot and see clearly. It was only 30 Minutes a day, but since I wanted to do it every day, it was my time. And I enjoyed it!
One tradition is to write down 13 wishes and burn each night one without knowing which. This wish will be granted in the next year (in the first night, it would be granted in January, second February and so on). The last wish is for you to fulfill yourself.
So, the first wish that came to my mind was:
"I want the Magic back in my life".
The magic of my life
Sometime, life gives you a lot of input to follow. After those 12 nights, I discovered a group for yoga that kind of takes the moon and its tides into consideration. They had a bookclub and the current book they read was "The mists of Avalon". For years, I thought about buying and reading it, but never did. But this was a sign from above, so I bought the book and read it.
I wanted magic, and magic I got. The book (I read it in English, not German), was so inspiring. So wonderful. I felt the magic. I loved the story, since King Arthur always has been one of my favorite legends. But there was a very important aspect to it: the great goddess.
I started having dreams again. Don't get me wrong, I always dream very vivid, but until then, the dreams were chaotic and not too clear. But suddenly, my dreams became magic again. They inspired me to the novel I currently write, the "Worldportals".
Within two months, the story just flowed out of my fingers, 300 pages of pure magic, love and hope. I felt so great and overwhelmed. It is a story filled with the magic of hope, love and friendship and the own inner light that overcomes great darkness.
Become part of my magic!
All of my stories are packed with magic (even the historic ones). Currently, I edit my first Novel, but once it is done, I will let you know when it will be published! Hope it won't take too long from now. However, I would like to introduce you in the meantime to the world of the "Worldportals" and to Eleonora, who is the protagonist of this wonderful story. Stay tuned for more 🙂
Until then, this blog will guide you through my magic world and give you support to discover your own magic. And, like I said above, I will give you some behind the scenes information.
I really look forward to our journey together!
Govado gin galu**, my friend!
Love,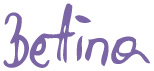 * Greetings, my friend
** My you always have luck